Below is a collection of Polystyrene carvings I created. At the time I was a stay at home mum... and needed something to fill my time. We had just moved into a new home, and the previous tenants had left behind huge sheets of the stuff... so I thought I'd do something with it ...I didnt want to clog the tip with it as it doesnt break down.
I love Maori carvings, and there are some awesomely talented carvers out there.... but... (oh the dreaded but! lol) they are heavy and soooo expensive. Dont get me wrong here...these carvers deserve every single cent they get from their wonderful art, but a young couple with little kids, just cant afford them:-) and the one carving we have just wont hang on our thin ply type walls lol..... soooooooo
... I started playing with one and came up with what I thought was a rather good first effort.....
The carvings are all covered in 3 -5 layers of acrylic paint and 3 coats of varnish to give a nice sheen and to add extra strength:-)
Photos can be affixed with any non-toxic glue. For best results, I recommend using any non-toxic glue (pva) is best. This not only gives a more professional finish but also protects your photo:-)
And the best thing of all? They are super light! Meaning they can be sent overseas or through the post for little cost and can hang on a wall with one small thumb tack!
Celtic Knot design with small seed beads embedded into the design $50.00 (on sale now)

Dolphin with Maori designs $40.00 (Sold)

Celtic Knot design with seed beads embedded into the design $75.00 (Sold)

Maori triple frame with feathers, beads and Paua shell. $150.00 (Sold)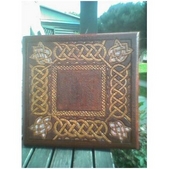 Celtic Knot with multi-coloured beads $120.00 (Sold)
Maori desgin frame with beads, paua shell and feathers $75.00 (available)

Maori frame with photo (not for sale)

Floral carved frame (not for sale)

Taniwha dragon with Maori design and Paua shell frame. $50.00 (Sold)

triple frame... Maori $120.00 (Sold)

30th birthday key with matching Family Portrait frame $$150.00 (Sold)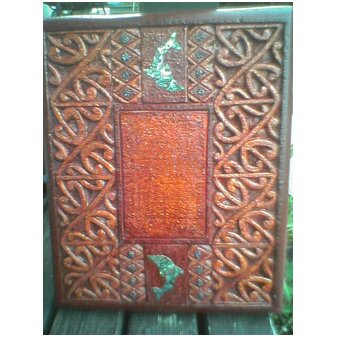 Paua Laminated Dolphin frame small $35.00 (Sold)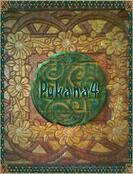 Floral carving $45.00 (Sold)